Of Twenty (2016)
An exercise of handmade boxes
Boxes, quite ordinary, functional, utilitarian. For those of us who delight in having everything in its place boxes are a foundation. It is very satisfying to come into possession of a good box. It is a keen sense to know if a box is categorized as good. A good box can be both structurally wonderful and also beautiful.
I desire to be able to make a structurally sound, beautiful box. This takes practice, a lot of practice. I have been told, and know it to be true, that to know how to do something well you must practice it, a lot. An artist teaching a book structure challenged his students to make the structure he taught them twenty times declaring that after making the structure twenty times then they will begin to know how to make the structure.
My desire to know the craft of structurally sound, beautiful boxes and the need to practice led me to Of Twenty. In an exercise to be a more skilled box maker I have made a variable edition of twenty lock-top clam shell boxes. Each box in this series of twenty boxes is handmade with perfect imperfections. If you are so inclined to look closely it is likely you will find unwieldy glue, mis-cut cloth and slightly sticky lock-tops. Don't be distracted by the perfect imperfections, but rather be inspired to use the box. I am distributing my edition in the hopes the new box owner will fill the box with something, something important, or something ordinary, or something fragile, or something you don't want to misplace. Use the box, enjoy the box, hopefully the box will bring you some joy.
Of Twenty is not just about me making and distributing my boxes. It is an interactive project between me, the box maker and you—the new box owner. I would like to document what/how you use the box—whatever it is that you fill the box with take a picture of the item in the box and share it with me for my documentation of the ordinary, and not so ordinary life of this box in the edition Of Twenty. The documentation of the boxes use will be bound in a book and housed in a box.
Of Twenty
Box 1-5 in the Of Twenty edition by Debbi Commodore.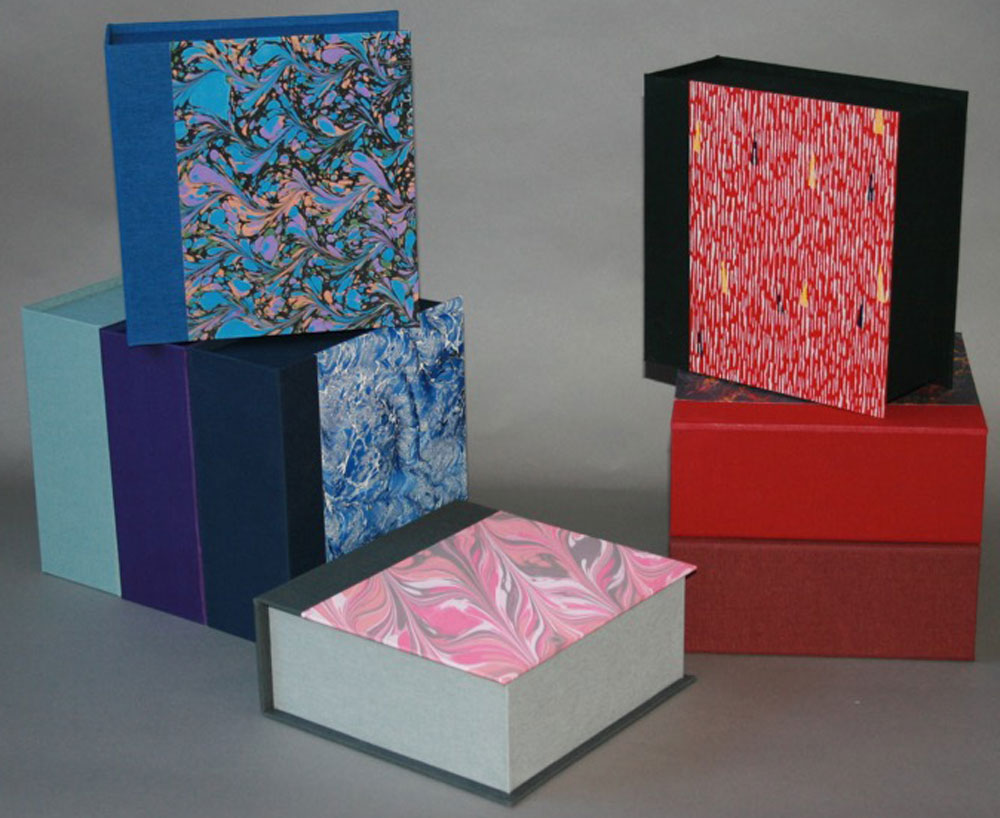 Of Twenty
Box 5-13 in the Of Twenty edition by Debbi Commodore.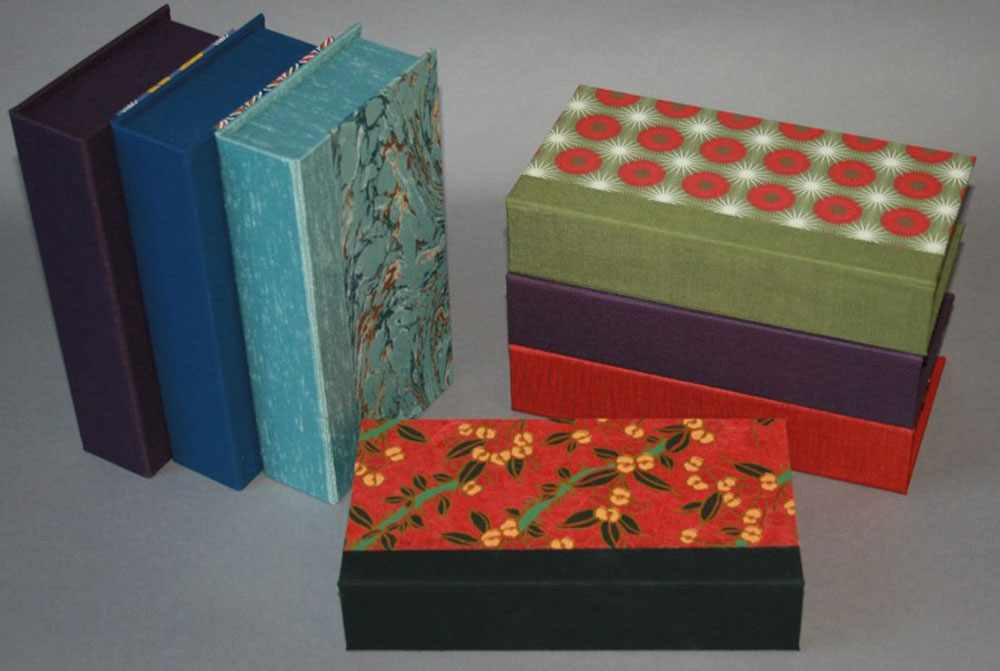 Box 14-20 in the Of Twenty edition by Debbi Commodore.
Boxes
The craft of structurally sound, beautiful boxes by Debbi Commodore.